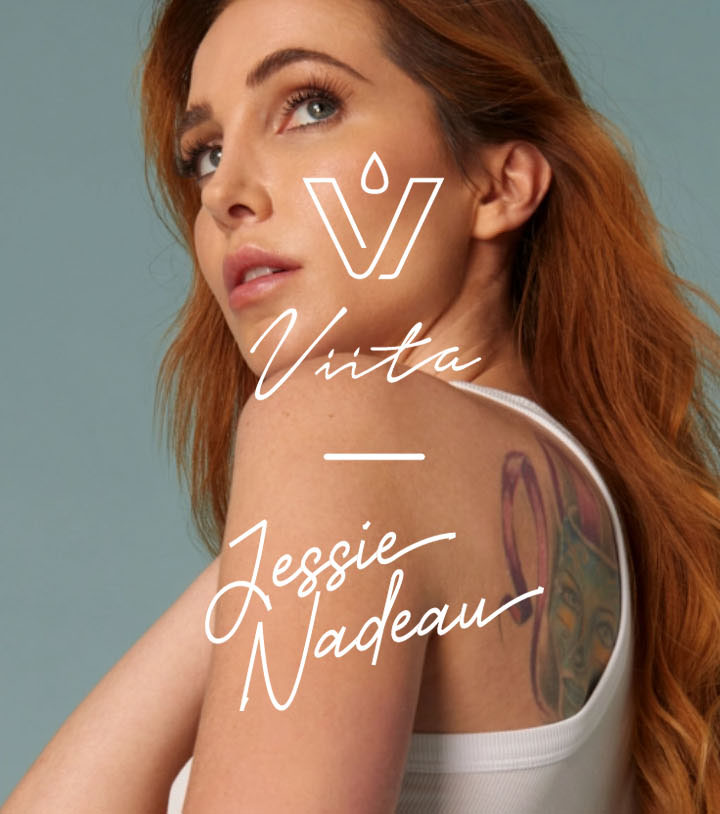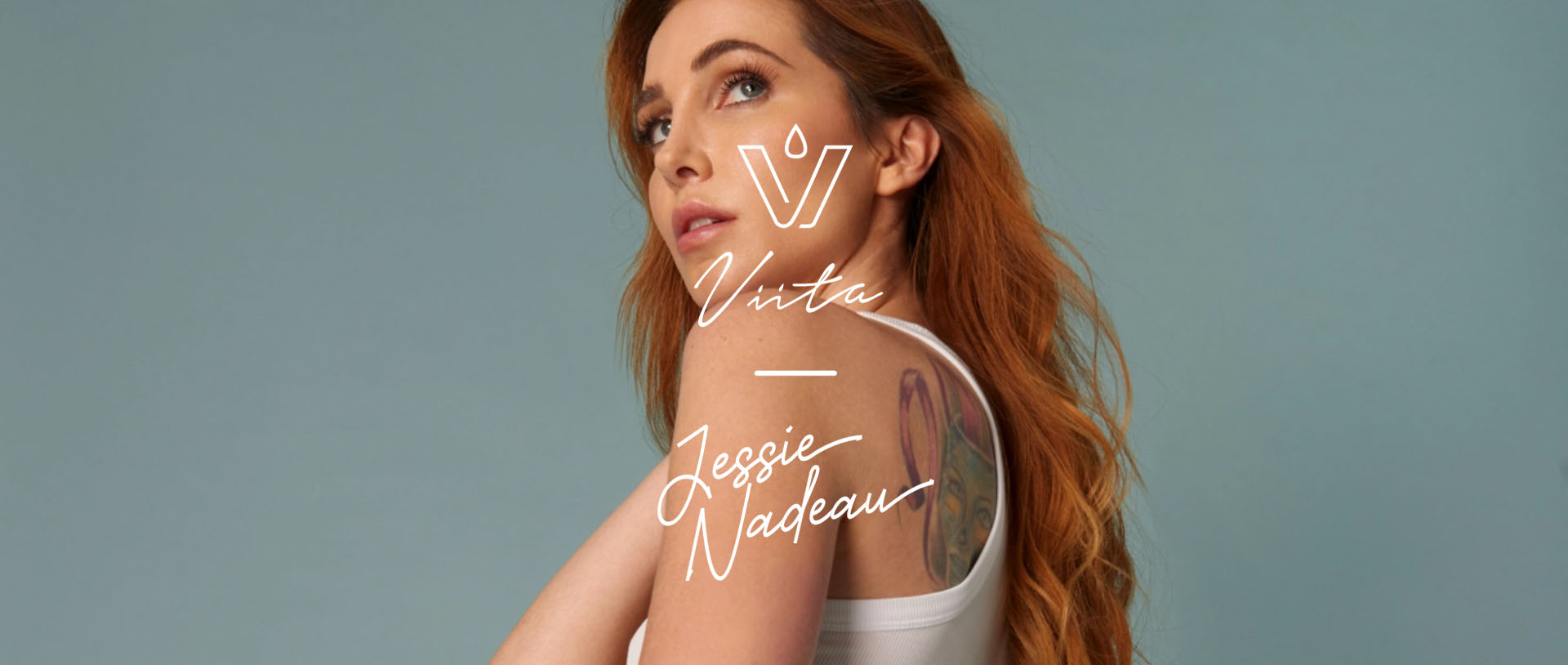 MY BODY, MY RULES
Our limited edition underwear in collaboration with Jessie Nadeau is a perfect mix between comfort and seduction. It allows you to go through your period in a natural way, while saving money. Can you believe that this underwear can absorb the equivalent of 4 tampons? Our built-in super-absorbent technology keeps you dry and comfortable all day long.
SHOP NOW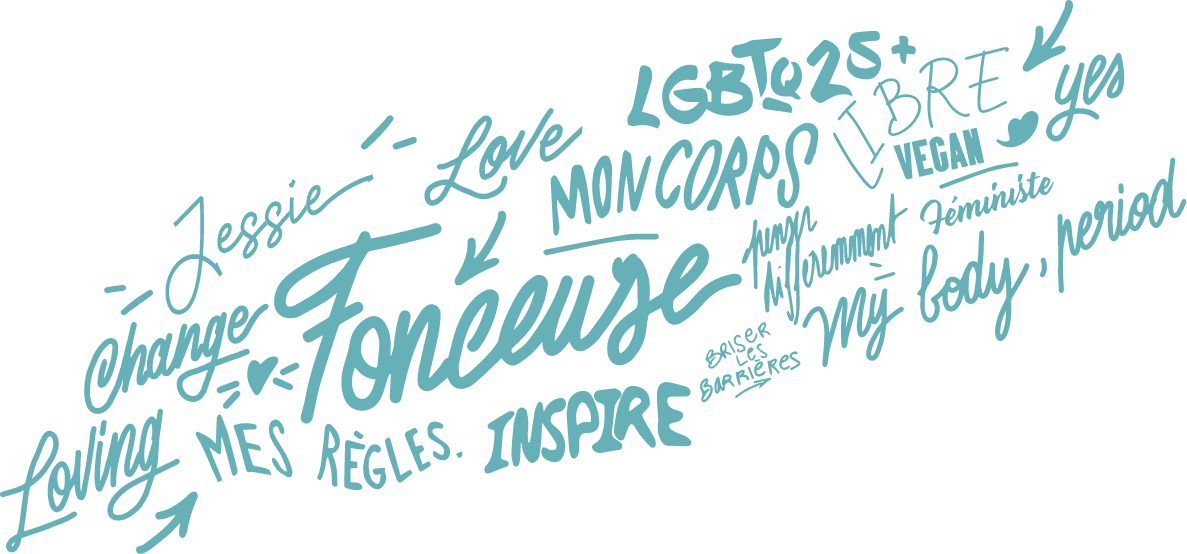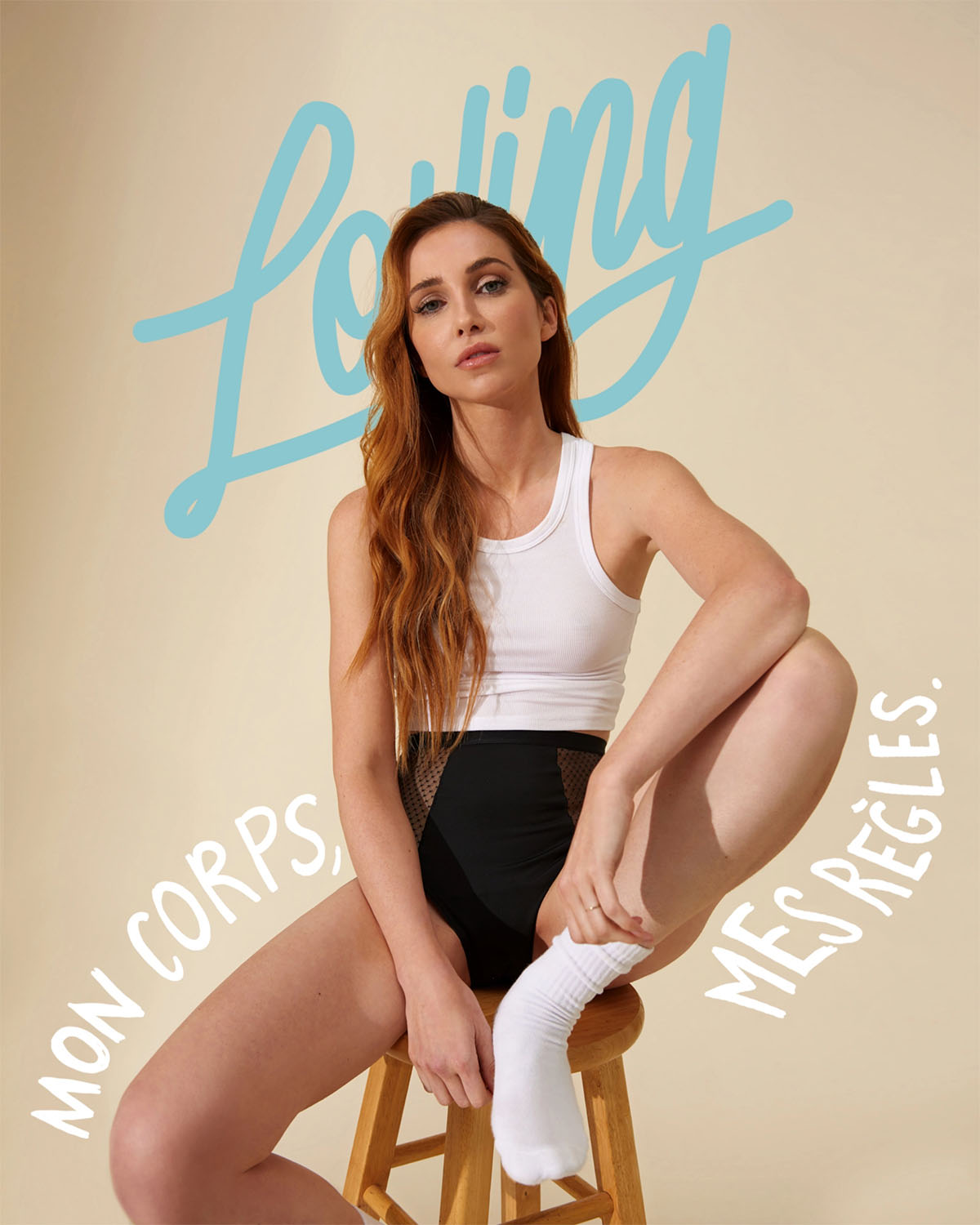 WHO IS JESSIE NADEAU?
Actress, producer, director, entrepreneur and more, Jessie Nadeau is a woman of many talents. After her participation in Occupation Double, Jessie's online community has allowed her to become an influencer of change. She uses her social networks to address the issues that drive her: feminism, the rights of people in the LGBTQ2S+ communities and the protection of the environment.
FEMINISM, RIGHTS OF PEOPLE FROM LGBTQ2S+ COMMUNITIES AND ENVIRONMENTAL PROTECTION
Our collaboration is strongly influenced by the values that Jessie holds on a daily basis. It is important for us to contribute to the dialogue surrounding the sexual health of menstruating people.
"I want to remind people that it's not just women who can menstruate, and that a woman who doesn't have a uterus or a period is no less a woman for that. We need to be more inclusive when we talk about menstruation."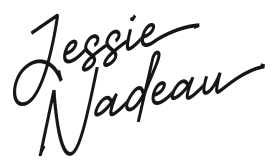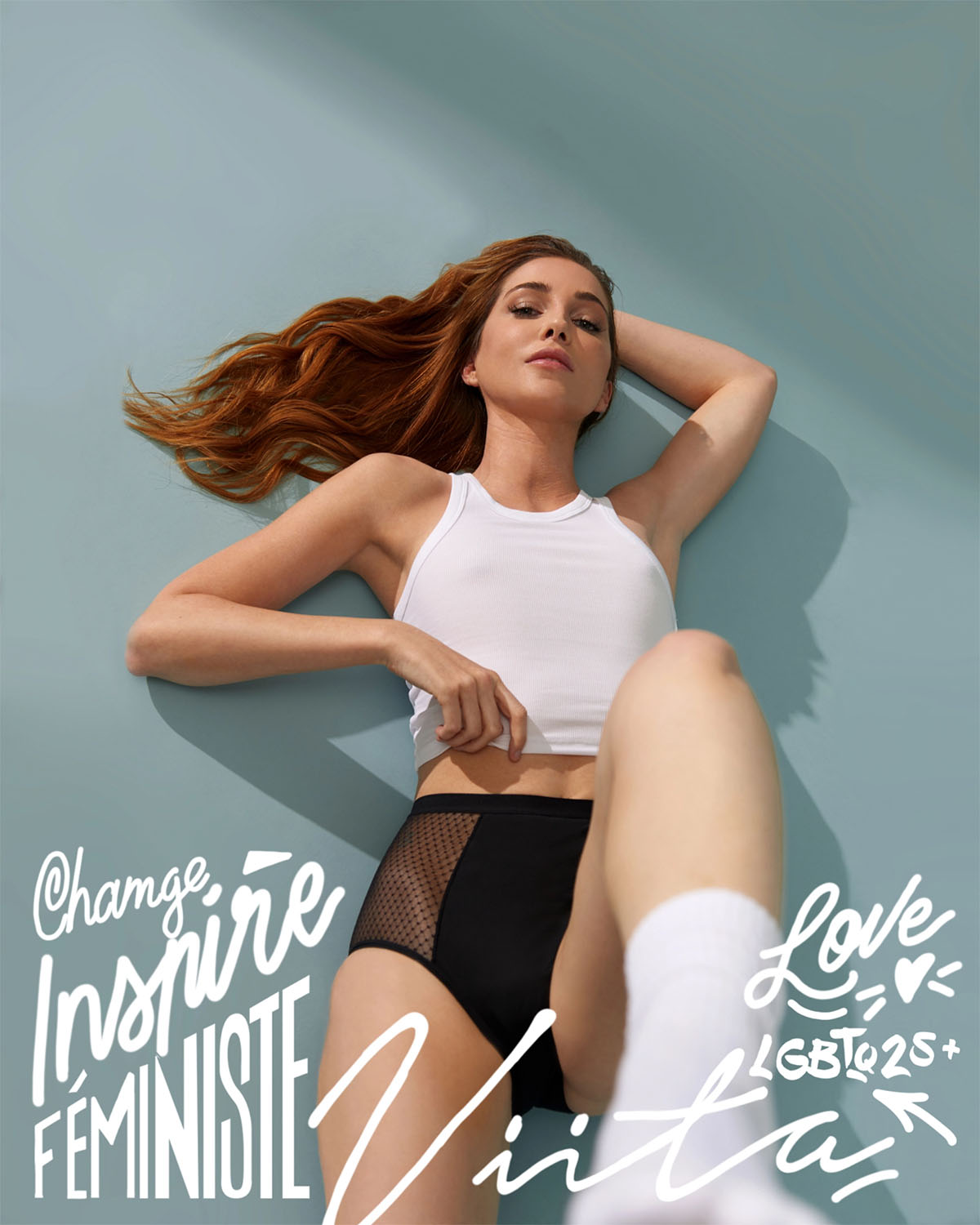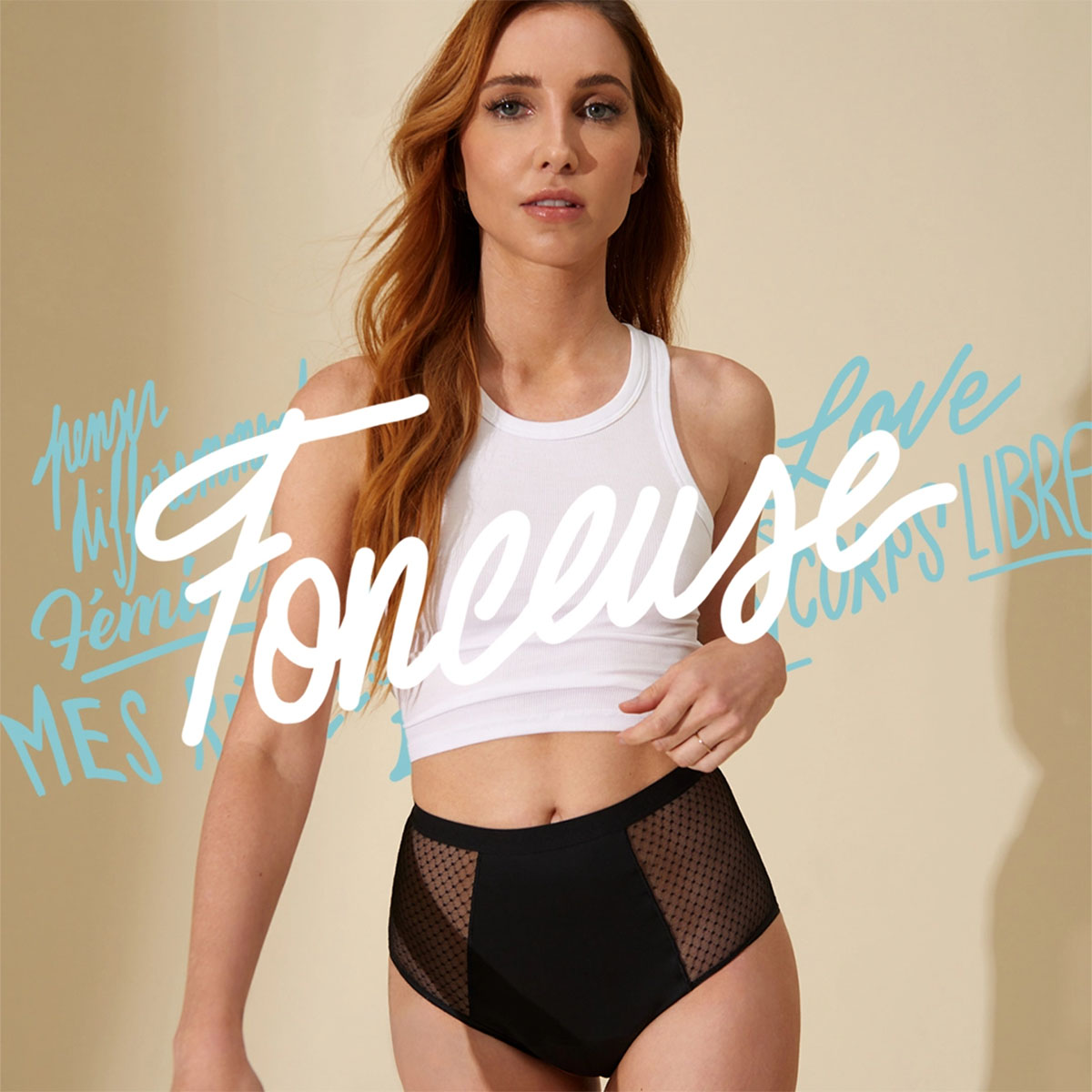 A COLLABORATION BETWEEN TWO QUEBEC WOMEN ENTREPRENEURS
The Viita x Jessie Nadeau collection is the result of a collaboration between two women entrepreneurs from Quebec.
"Through our collaborations over the past two years, the Viita team has always allowed me to be authentic and show my colors. I've been using their underwear since our first collaboration and, even today, they are my favorite menstrual products. I am happy to be part of the democratization of sustainable, environmentally friendly, but most of all, comfortable menstrual protection methods in my own way."